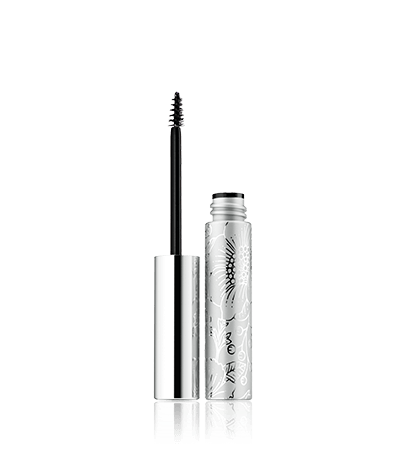 Having just been at homehome, (I see Madison as being my third home, Leaming/Warwick my second), I was reunited with some much loved products. One of those being the Clinique Bottom Lash Mascara, that is a little gimicky, and is a little unnecessary, and is aimed a little bit at those that really do have a problem with beauty products...
But it's so good! The teenytiny brush is so good for really making your bottom lashes stand out. Not to mention, as Tanya Burr said in a video, it does not smudge. So you are not left with that reminiscient panda eye look under your eye. Ain't nobody got time for that.
You might also think that you don't need to be putting mascara on your bottom lashes. Now I'm not going to say that you are wrong to think that...but once you try this baby, you will just know they look that much better. It just makes your eyes look that bit more finished and, done.
Did I mention that the teenytiny brush is great for really applying product onto the corner lashes? And that it's so small you won't make any mistakes?
The packaging is also really cute (a word which I seem to have started using much more often and to refer not only to animals) with the lovely flower patten embellished onto the outside.
And it's so small. Did I mention that?
You can buy this masacra at Sephora
here
for what I consider to be a
measly
$10, as when I purchased it in
Boots
, I'm pretty sure it was about £12. (However I only ever buy Clinique products when it's Bonus Time; obvs!)
So all in all, it's not really that expensive to make your bottom lashes look better. Not really. ...
Have you whacked on the bottom lash mascara?
xoxo