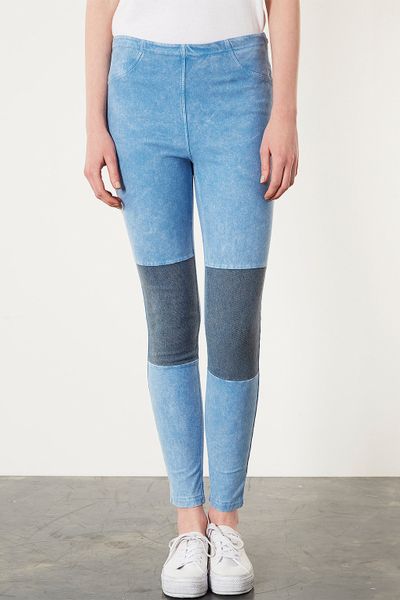 This was something that I saw someone had the other day; she had glittery, sequin-covered Mickey, (or maybe Minnie?) Mouses over the corners of the knees of her jeans. And I really liked the idea; I wouldn't personally want the Disney theme, but the idea of having different colours, fabrics, or anything different over the knee I really like.
I love the heart theme that seems to be going on with leggings at the moment. The chunky, rectangular block seen at Topshop is also kind of cool, and despite being bigger, it comes across as much more subtle.
When I was looking up images for this, there were soooo many for children!! There were some really cool dinosaur ones that I would definitely love...
I also love the fact that this is something you could easily do yourself! All you would need is some fabric, some shapes and some leggings, jeans, trousers, anything that has knees!
It's like cool elbow patches, but less old man. Definitely going to be on the lookout for something like these!
What do you think? Are knee patches for you?
xoxo