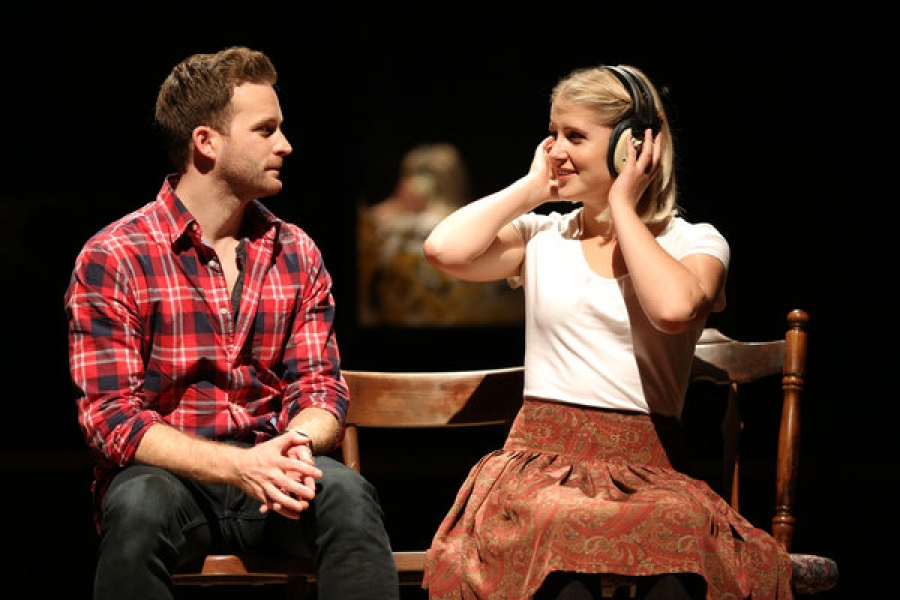 The first time I ever heard about Once was about five or so years ago, and the film was being advertised on a DVD I had borrowed from a guy I was seeing at the time. I then kept looking at Once in HMV and even when it went down to £3 in a sale, I still never bought it. Yet that intrigue had always stayed with me.
Then when Deja and I were at the Overture centre to see Michelle Obama talk (see my most recent video
here
where I ramble on about this for more info!), we saw that Once was showing there. I had already received an email about this and its first night was that same night. It is only running there until Sunday; so whilst waiting for The First Lady, Deja and I planned when we would go.
And oh my am I glad we went. As we were about to buy our tickets (student price, yes!), a lady came up to us and gave us two free tickets right in the Orchestra. They weren't together, but right behind each other. She wanted no money and disappeared as soon as she had given us the tickets!
So there we were; sitting in free seats that we were waaayy better than the ones we were going to pay for and it was truly one of the most amazing things I have ever seen.
The audience is invited up on stage before the show starts with the cast whilst they are playing songs and it creates such a lovely atmosphere.
What really surprised me about the musical, was the immense talent of all of those involved. There is only 13 characters and each of them is a part of the orchestra; they all sing and play all of the music. And it is a truly wonderful thing to see. Not only that, but all of the songs are so incredible. I have left a video below of one of my favourites. Stuart Ward and Dani de Waal who play Guy and Girl have such a lovely relationship throughout the whole thing and their talent really was amazing. Considering it is also set in Ireland (there were some great jokes in there that I definitely laughed at more than anyone else!) Ward is in fact English (hollah!) but his Irish accent was incredible!
A recent review I read by another student here at UW for
Moda
explained it as being almost a love story, almost a comedy; that is so very apt! I still just can't get over it to be honest!
If you ever get the chance to go and see this truly wonderful masterpiece, you definitely need to! I could rewatch it over and over! I will also definitely be buying the DVD next time I see it; on sale or not.
xoxo